Advanced Engineering Group now offers the Metso O-Series Crusher Wear parts.
In the aggregates and mining industry, the quality of the crusher wear parts dictates the end result and the efficiency of your operation, and for example how much energy is consumed in the crushing circuit. That is why choosing the right crusher wear parts is important. Metso Outotec has carefully developed the O-Series crusher wear parts to keep you in control of your crushing operation at an affordable cost. The offering includes both working and protective wear parts.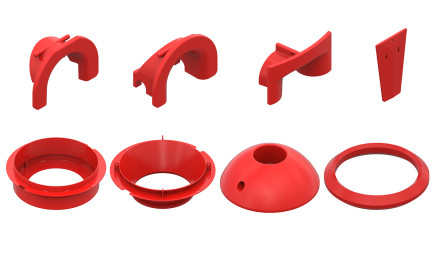 The O-Series Range Brings:
Ready to use affordable package solutions for your crushers
OEM quality
Provides carefree operations
Prevents unplanned downtime
Secured fit & functions, no over-engineering
Easy to buy and easy to stock
Smart full container load deliveries
Ensures safe working conditions with special lifting tools
Safe replacement of mantle, bowl liner, feed cone, arm guard, countershaft guard and hoppers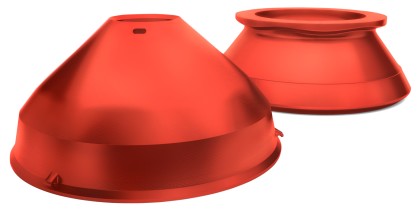 For C, HP, GP and Symons™ crushers

O-Series crusher wear parts are available for Nordberg® C, HP, GP and Symons™ crushers.
NORDBERG® C SERIES™ JAW CRUSHERS
C63, C80, C95, C96, C100, C105, C106, C110, C116, C120, C125, C130, C140, C145, C150, C160, C200, C3054
NORDBERG® HP SERIES™ CONE CRUSHERS
HP100, HP200, HP200SH, HP300, HP300SH, HP3, HP400, HP400SH, HP4, HP500, HP500SH, HP5, HP6
NORDBERG® GP SERIES™ CONE CRUSHERS
GP11F, GP11M, GP100, GP100S, GP200, GP200S, GP220, GP300, GP300S, GP330, GP500S, GP550
SYMONS™ CRUSHERS
4ft, 4 1/4 ft , 5 1/2 ft, 7ft