We don't keep our customers waiting. We provide quality and fast service with a diverse and growing quoting system it enables us to provide a quick quoting. Allowing you to get back to work quickly.
The quality of our products is paramount to us and our customers. Our products are designed to be durable and we guarantee you'll be satisfied. If you're not, we'll get you sorted.
We've been manufacturing our products and accessories for 25 years. We have the experience to ensure our products are built to exacting specifications and built to last.
We manufacture to internationally recognised quality standards and specialise in a large range of products under our prominent brands.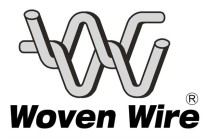 Advanced Engineering Group is a Proud Member of The Institute of Quarrying Australia & CMPA
If you're looking for expertly crafted stainless steel mesh, screening media, or just some friendly advice, get in touch with us today.